Expand your nighttime living space & enhance your home. At Perfecturf Lawncare LLC, we will create a visually stunning look for your outdoor living space with the most versatile landscape lighting solutions available. Don't let darkness hide the beauty of your home & landscape. Instead, reveal a nighttime scene with subtle, elegant low-voltage outdoor lighting.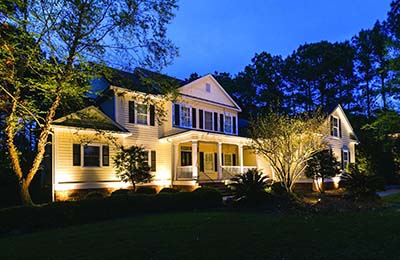 Enjoy Safety & Security-Like Never Before 
Perfecturf Lawncare LLC will not only enhance the beauty of your home and property, but you will get the added benefit of security. Hidden, dark spaces around your property will vanish with our professionally designed outdoor lighting. Strategic placement of fixtures will help prevent falls and injuries, such as step lighting or path lighting. Not to mention that well-lit exteriors are never inviting to intruders. Feeling safe and secure, especially during the night and early morning hours, offers peace of mind.
Beauty & Elegant Enjoyment 
Your home, lit properly by Perfectturf, will reveal a nighttime scene with subtle, elegant lighting solutions. The architectural details and landscape accents that you cherish will be enhanced and come to life. Don't let darkness hide the beauty of your home and landscape.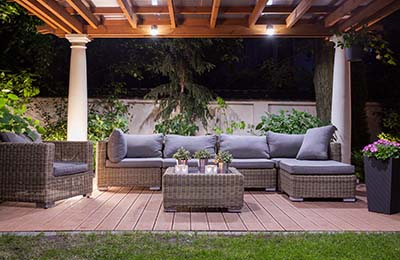 Expanded Living Space & Extended Time 
You, your family, and your guests will be able to enjoy decks, porches, pools, and planting areas late into the evening. The amount of space that can be used to relax or entertain can be expanded allowing you to spend more time outside instead of returning to the indoors at dusk. Your outdoor spaces will come alive and become even more beautiful as the sun disappears.
Low Voltage Lighting Options 
Up lights add a tremendous amount of texture, contrast, and interest by highlighting trees and landscaping
Down lights mimic the effects of moonlight and are practical when hung or mounted above tables, barbecues, and seating areas
Path lights provide safe illumination for walkways
Wall lights increase safety, define edges, and enhance ambience
Specialty lights, such as well lights, are used to illuminate driveways; underwater lights add drama to water features
Controllers provide power to your lighting system with traditional, digital, or advanced zoning/dimming/color control with optional Wi-Fi capabilities from your smart device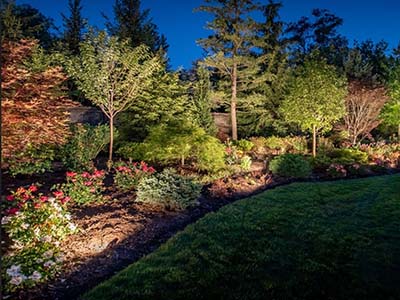 Request A Design Consultation 
No two homes are the same, so it's hard to imagine what your unique property will look like with landscape lighting. That's why we offer complimentary custom lighting design plans. We will tour your property with you, discuss your needs, your preferences, and what you're looking to achieve with your outdoor lighting project. 
There is no one-size-fits-all approach to lighting your home. From specific lighting features to safety concerns to a particular mood, we want to get a comprehensive understanding of what you're looking for.